Focus View
[Sahara Desert 250km Marathon]
Support to runner's challenge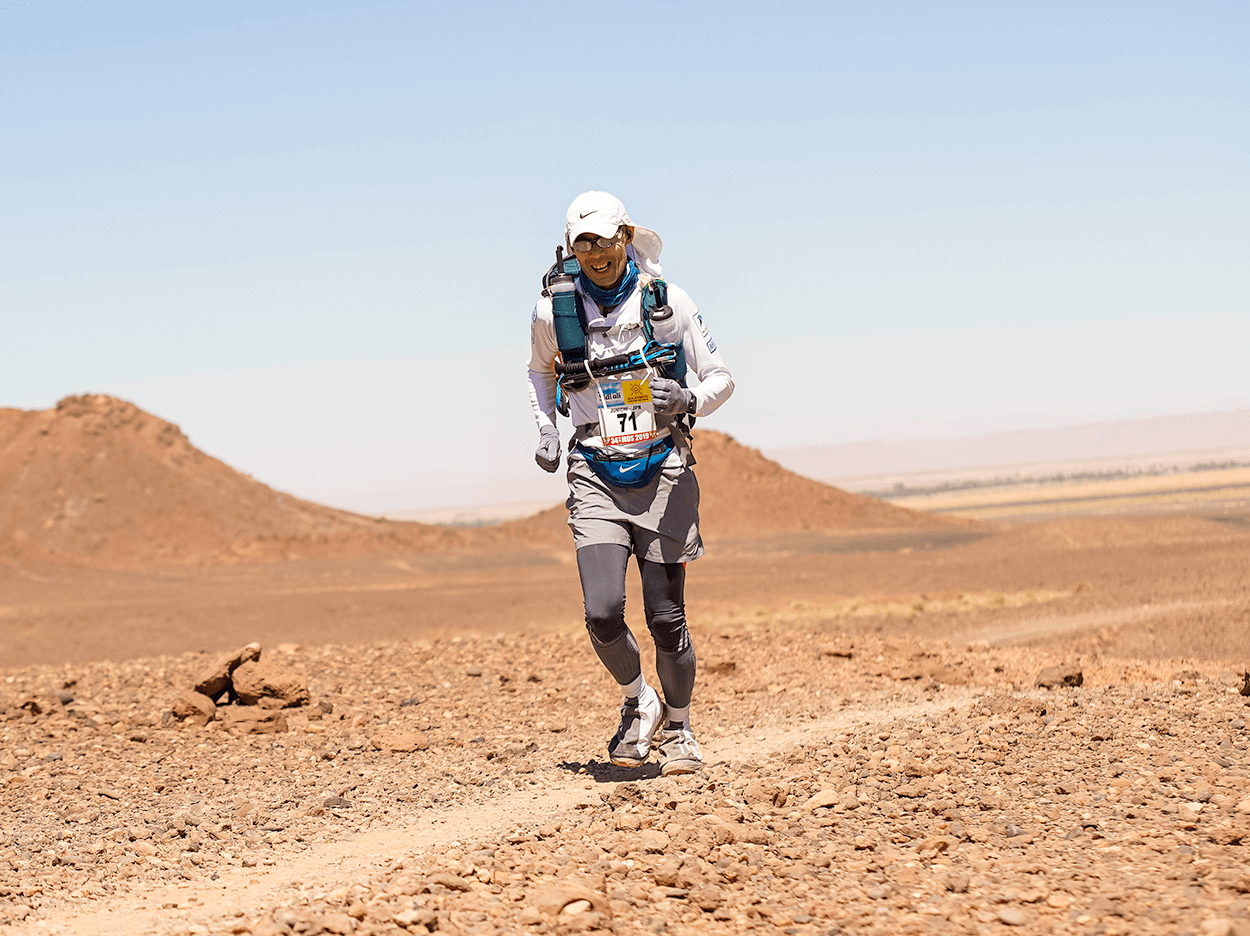 Never giving up despite being told that the 5 years survival rate was 49%.
While working for a foreign investment bank, Junichi Okubo ran the 100km ultramarathon at Saroma Lake for 4 consecutive years from 2004. However, he suddenly fell ill with cancer in 2007. The cancer had already advanced to the final stage and he was given less than half a chance of living 5 more years. However, he couldn't give up his marathon running. Therefore, he underwent the dedicated medical treatment of doctors and the grueling rehabilitation program and was able to run another 100km ultramarathon at Saroma Lake in 2013, 6 years after contracting cancer. Mr. Okubo's next challenge was the 250km marathon in the Sahara Desert. This marathon is one of the most demanding marathons where participants have to run about 250km over 7 days through the Sahara Desert.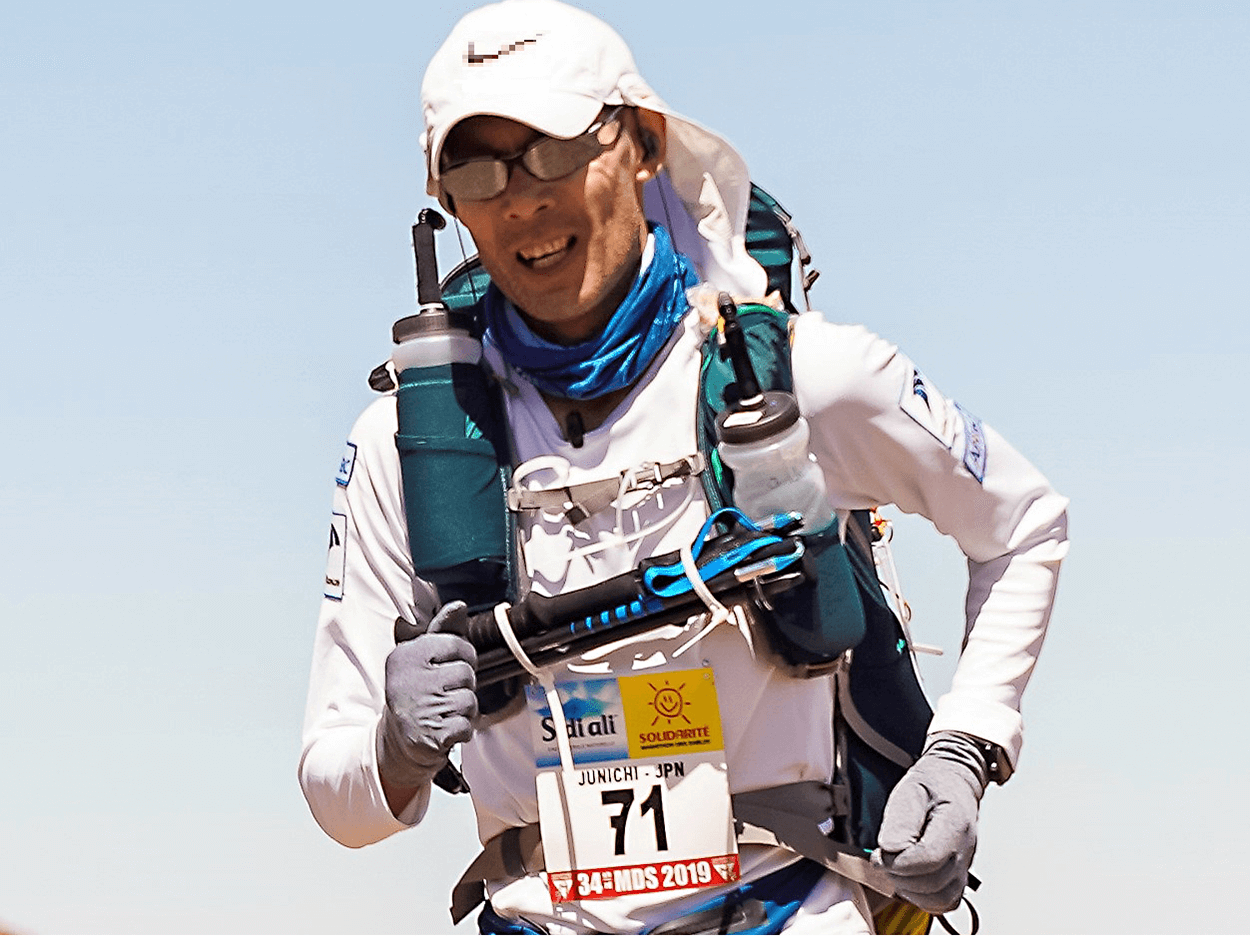 Mitsui Chemicals fully support Mr. Okubo's challenges as a sponsor
Seeing Mr. Okubo's endeavors as an inspiration for many cancer patients, Mitsui Chemicals decided to fully support him as a sponsor. The Vision Care Materials Division supported Mr. Okubo's challenges by providing sunglasses to wear in the daytime and NeoContrast™ eye care for the overnight stages.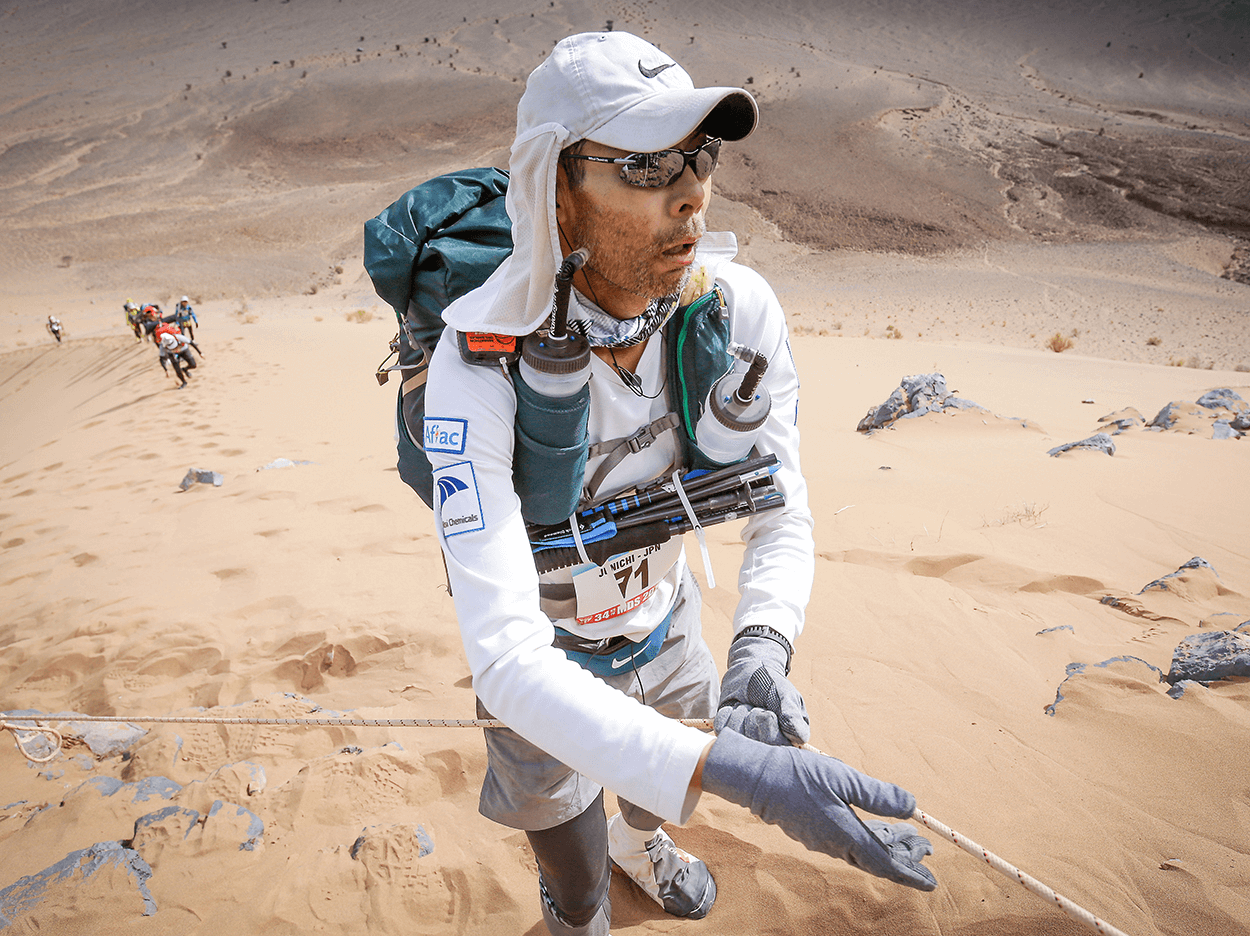 "Saved by your fantastic eyewear": receiving word of thanks from Mr. Okubo:
Mr. Okubo impressively completed the 25-km Sahara Desert marathon on April 15th. After completing the race and returning to Japan, we received the following word of thanks from Mr. Okubo.
"My sunglasses played a huge role in the fierce sunshine of the Sahara Desert. They helped me perform really well. Also, I was greatly helped by the NeoContrast™ eyewear on the overnight stages. The nighttime desert is pitch black, so the event organizers placed small fluorescent chemical light pens on the ground every 500 meters. They show the course, but they are fairly hard to see with the naked eye. However, when I put on the NeoContrast™ eyewear, I could see the trail-marking fluorescent lights clearly in the dark, so I was able to arrive at the next checkpoint without getting lost in the middle of the night. Thank you for providing me with such a fantastic product."