Focus View
Introduction of the Ds'Assist New Function Driver's Glasses:
Start Selling in 104 Megane Super Stores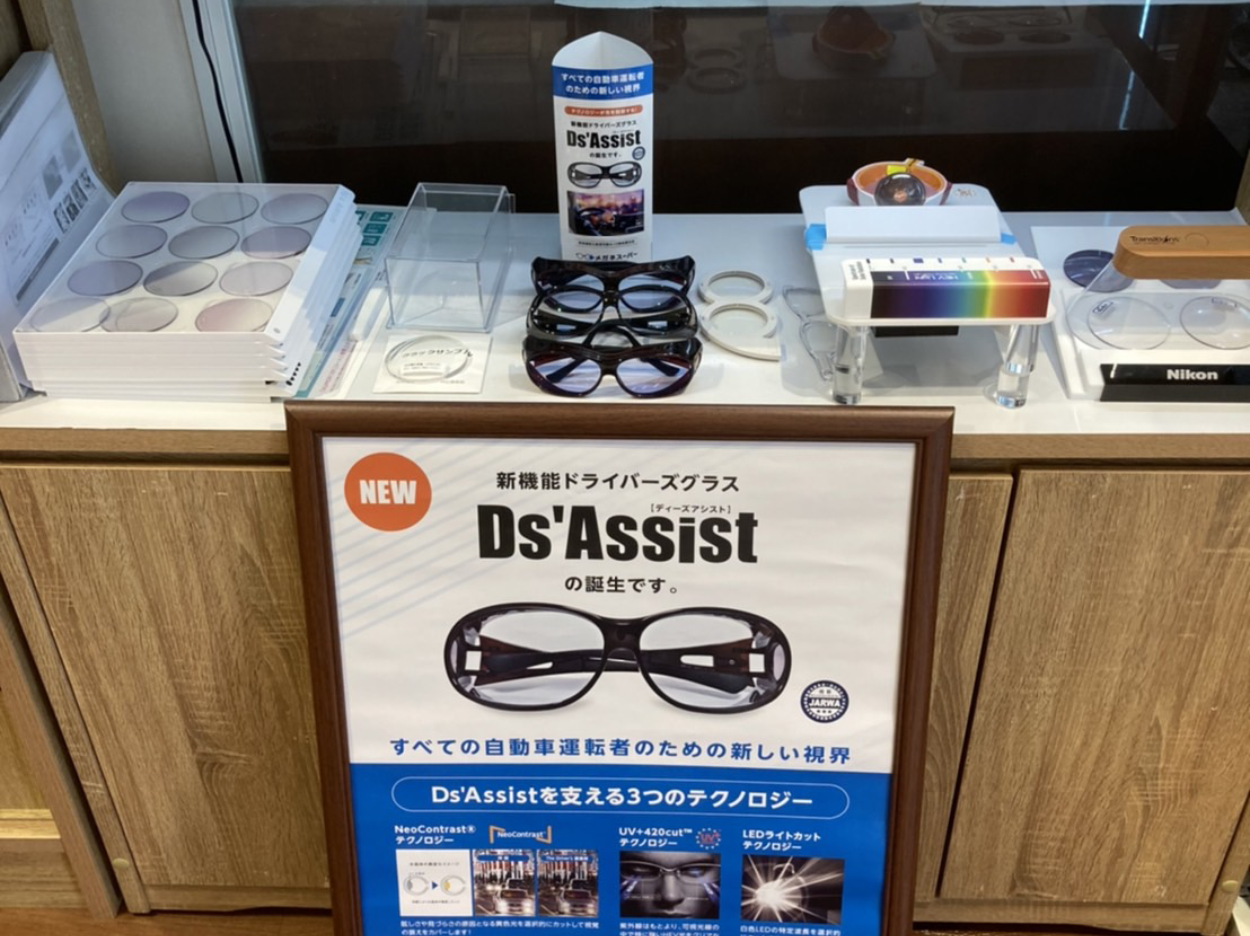 Sales of the Ds'Assist driver's glasses equipped with Mitsui Chemicals' UV+420cut™ technology started at 104 Megane Super eyeglass retail chain stores at the end of June 2021. We spoke with those who were responsible for this project from the product planning to commercialization and start of sales: Masao Yoshino of Megane Super's operator Visionary Holdings Co., Ltd., Hajime Yoshino of the Japan Autobody Repair Work Association (JARWA) and Kazumi Okuno who was responsible for this project at Mitsui Chemicals.
New Eyewear to Support the Vision of Drivers
To begin with, please give us an overview of the Ds'Assist product.
M.Yoshino:This product is all-weather driver's glasses to support vision when driving automobiles. This is realized by the world's first eyeglass lens with three functions to control light. We commercialized it through a joint project with Mitsui Chemicals. We then received recommendation certification from JARWA, which is aiming to realize a safe and secure mobility society, before starting sales in 104 Megane Super stores from June.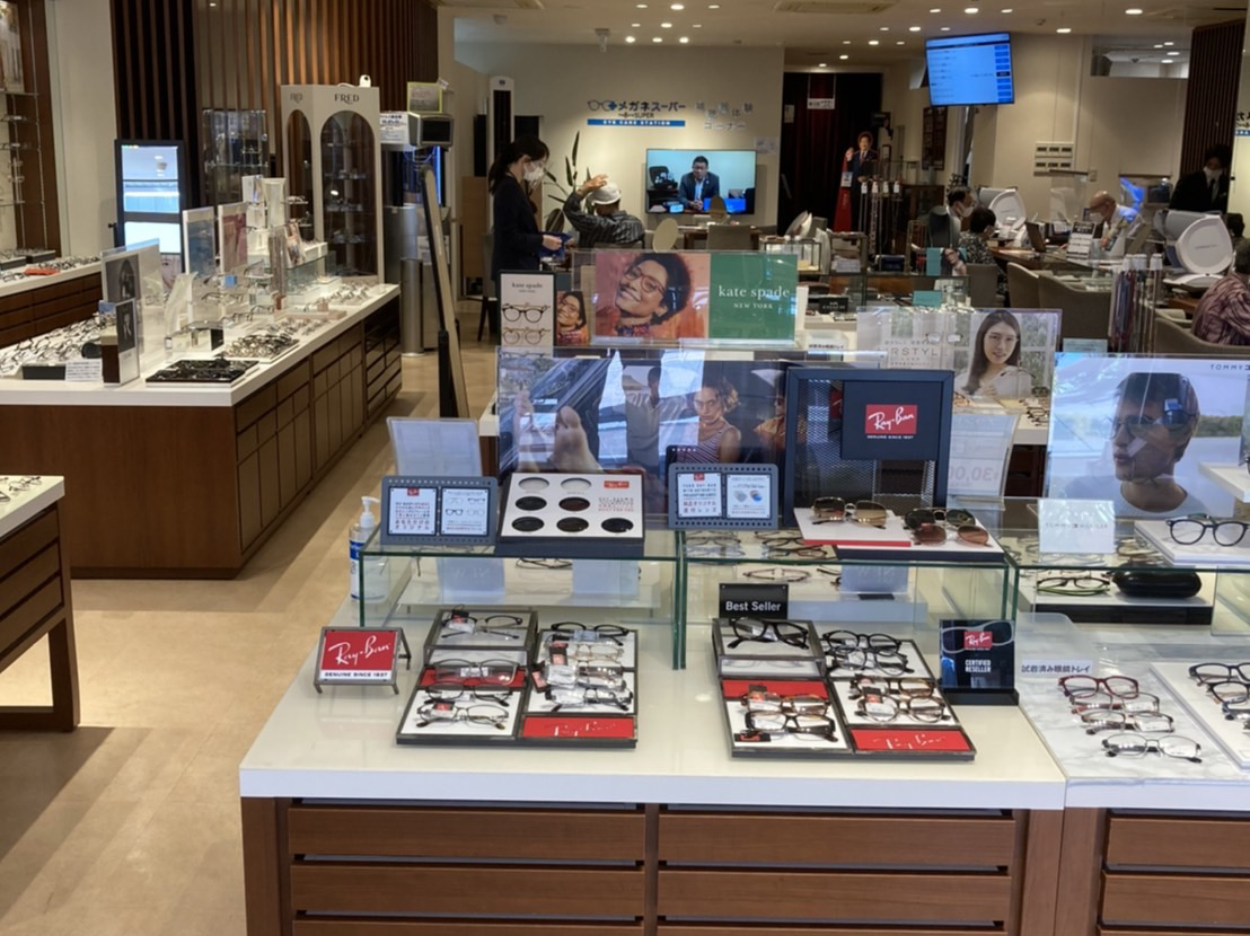 Joint Project by Visionary Holdings and Mitsui Chemicals
What led to Visionary Holdings and Mitsui Chemicals deciding to tackle this project jointly?
M.Yoshino:The first approach came from Mitsui Chemicals. The company asked us if we would like to make a new product using UV+420cut™. That was in May 2020. However, Mitsui Chemicals had thought about using UV+420cut™ in safety glasses for industrial use even before that.
Okuno:In fact, there was a separate project we were working on with JARWA before bringing this project to Visionary Holdings. Therefore, this is the second time in terms of projects with JARWA.
Start as a Project for Safety Glasses for Industrial Use in 2018
Does that mean JARWA participated in this project from the start?
H.Yoshino:JARWA is a general incorporated association that was established by eight automobile manufacturers and four Japanese welding machine manufacturers about seven years ago. It supports repairs that ensure safety in terms of information by providing car frame information to all member automobile repair shops. This project is based on the protective glasses project we worked on as a safety solution for automobile repair shops originally.
Were they safety glasses for use in repairs instead of for driving automobiles?
H.Yoshino:Yes. Specifically, they were for use in sheet metal work. The weight of automobiles has been dropping and sheet metal technologies have also changed significantly. The method currently employed is one in which a material called putty is embedded in places with dents. The embedded putty is hardened by exposing it to ultraviolet rays. However, UV irradiators have begun to change to those with LED light sources over the past few years mainly in automobile dealer shops. That is because mercury lamp types are banned from being manufactured. They will all be replaced to LED types in the future. The wavelength of the light of this LED type is 405 nanometers (nm). That is slightly longer than the 400 nm wavelength of ultraviolet rays stipulated in the JIS and other safety standards. Therefore, there is no problem in the standards. However, in fact, it is not harmless because it irradiates extremely strong light that hardens putty. Considering this change in the situation a problem, JARWA searched for tools and materials to make it possible to cut the 405 nm light emitted by LED type UV irradiators. As a result, it learned that Mitsui Chemicals has a material called UV+420cut™. That was in 2018.
Okuno:Mitsui Chemicals' UV+420cut™ is a material that can cut not only ultraviolet rays but also visible rays, which are said to be harmful because of their high energy content at wavelengths of 400 to 420 nm. This feature caught the eye of JARWA. It then started the project for safety glasses for industrial use made of UV+420cut™.
H.Yoshino:However, we abandoned this project as it would not be possible to establish it as a business in terms of cost at that point in time. Putty hardening with LED type UV irradiators was still in the process of becoming popular. Accordingly, demand was not increasing. Therefore, it was expected that the product cost would be high even if it were to be produced.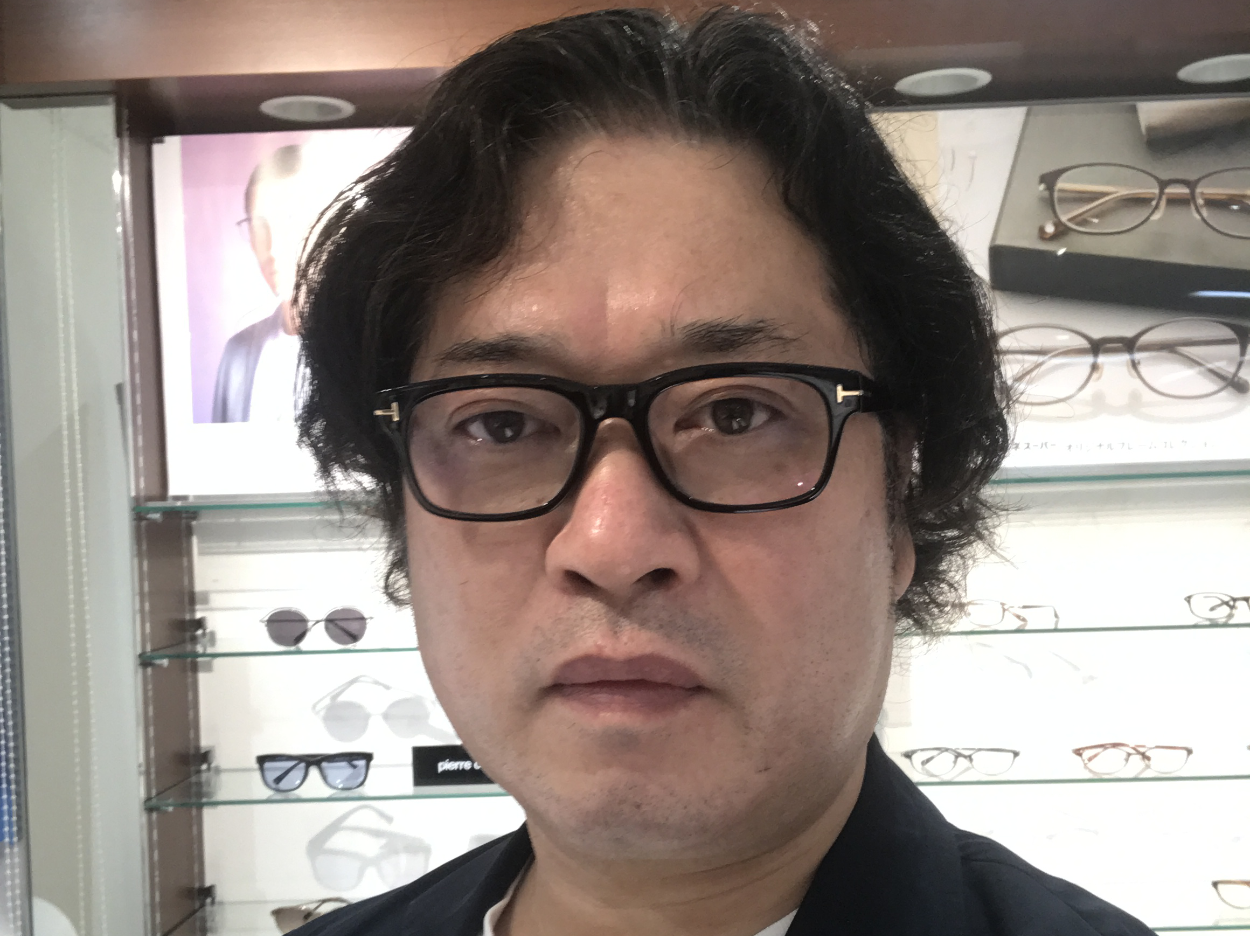 Start of a Project as a Product for Drivers in 2020
Nevertheless, you did not abandon the project itself, did you?
Okuno:We decided it was too early to commercialize it for B-to-B industrial use. However, we introduced Visionary Holdings to JARWA in the sense of exploring B-to-C possibilities. During those discussions, we frequently heard comments from those who drive cars: "I can't use daytime sunglasses for driving at night." "It is too dark and scary when entering the tunnel." "It is troublesome to have to remove my glasses each time." "Glasses for nighttime driving are too yellow – it is concerning." "There are no glasses that satisfy me completely." The more we heard such comments, the more we wondered whether we could develop driver's glasses that would satisfy drivers.
H.Yoshino:From our point of view at JARWA, if the number of driver's glass for general consumers increased, we believed we would see a rise in popularity of B-to-B industrial use glasses that were the original purpose of this project at low cost as an extension of that. The driver's glasses themselves would also contribute to safe driving. Accordingly, we continued to participate in the product planning.
Birth of Ds'Assist with Three Light Control Functions
Were you able to reuse the glasses from that project in the development of driver's glasses without change?
M.Yoshino:Driver's glasses were not established as a clear category like sunglasses. Therefore, we considered what the ideal way of the product should be based on what functions are needed.
H.Yoshino:UV+420cut™ alone does not provide satisfaction as the functionality of driver's glasses if thinking about various driving situations. Accordingly, we identified the necessary functions while verifying the driving conditions and environment. For example, we wondered whether it would be possible to reduce the glare of sunlight during the day and glare of the LED headlights of oncoming vehicles when driving at night.
Okuno: Accordingly, we adopted NeoContrast™ to sharpen the field of vision by cutting the specific wavelengths that cause glare. In addition, we decided to add an LED light cut function to selectively cut the specific wavelength of white LEDs which have become much more common recently in relation to the headlights of oncoming cars that trouble drivers when driving at night. That is what we aimed to achieve.
H.Yoshino:These driver's glasses are probably the first in the world with the three functions NeoContrast™, UV+420cut™ and LED light cut.
JARWA was also a member of this joint project, wasn't it?
H.Yoshino:It is true that we participated in this project from the start. However, ultimately, it is Visionary Holdings that will take on the risk of manufacturing and selling this product and it is Mitsui Chemicals that is responsible for the quality of the lens material. The role of JARWA as an organization is to award a recommendation mark as safety certification. Therefore, we are not in the position as an organization of developing new products.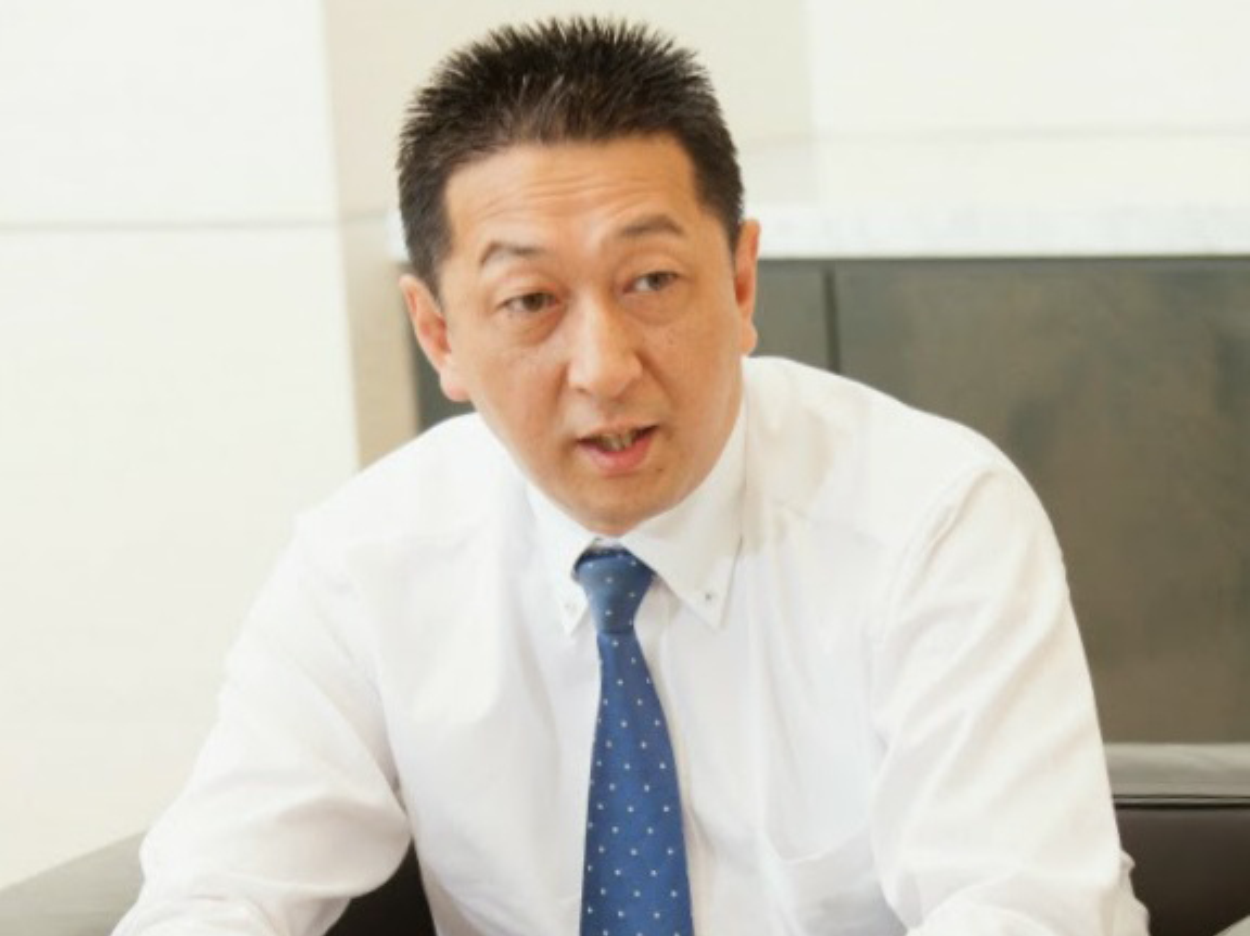 Limited Release at 104 Megane Super Stores
Why was Megane Super chosen as your partner?
Okuno: The key to that is that the company is focusing its efforts on improving the quality of vision tests at present. It has eye examination and other equipment that is only available in limited quantities in Japan. Accordingly, it has the technology to be able to provide the optimal lens for a wide variety of eyes to suit each person. Another reason is that it is very popular with seniors.
M.Yoshino:Megane Super rebranded about 10 years ago and declared eye care to be one of its focuses. It was already focusing its efforts on eye tests as one of its strengths in the first place. That is now a major point of difference with other stores. Normally, tests to determine the strength of eyeglasses take about five minutes. However, it takes approximately one hour to complete the up to 60 test items at Megane Super. The stores also conduct eye tests according to brightness in addition to an alignment of strength by distance. That is because eyesight in the daytime and at nighttime changes dramatically.
Are you targeting senior drivers?
Okuno:We did not think about narrowing down the age group. Nevertheless, I think that elderly people who have started to lose their visual functions will more greatly feel the difference in color and brightness with Ds'Assist.
M.Yoshino:NeoContrast™ lenses are popular with seniors. Therefore, I think that Ds'Assist will mainly appeal to seniors. However, we have not given Ds'Assist a strong feeling of being for seniors – that includes the design. We want to deliver this product to those who need it with its functional appeal rather than promoting it to a particular target in a situation in which a driver's glass market has yet to be established.
Please tell us about the sales structure.
M.Yoshino:The result is that we commercialized Ds'Assist as an overglass with no prescription power in the lenses. It is a type you wear over eyeglasses. Megane Super is a chain with about 350 stores currently. However, there were those who said it would be difficult to sell lenses without prescription power in the lenses. Accordingly, we started selling it in 104 stores after listening to the request of stores. This is a new product category. Therefore, we will continue to fully listen to sales sites to flexibly respond to the needs of customers in the future.
Thank you for your valuable sharing of knowledge and experience today.