Store Managers
Around The World
No.2
Ittipol Kajitwong,
Store Manager of Better Vision Thailand
(Central East Ville Branch)
One of top optical chain stores with a large number of branches in Thailand (115 branches).
We are honored to interview Mr.Ittipol Kajitwong from Better Vision(Central East Ville Branch) to understand eyeglasses sales in Thailand and gain insight from his 12 years' experience in eyeglasses business. Before the interview, we took some time to walk around Central East Ville department store. Central East Ville is located in the very center of the city, surrounded by many residential and office buildings. There are lots of restaurants, hence it always draws large crowd. Better Vision store is located on the 3rd floor, surrounded by beauty clinics, beauty salons, health shops and a few small coffee shops.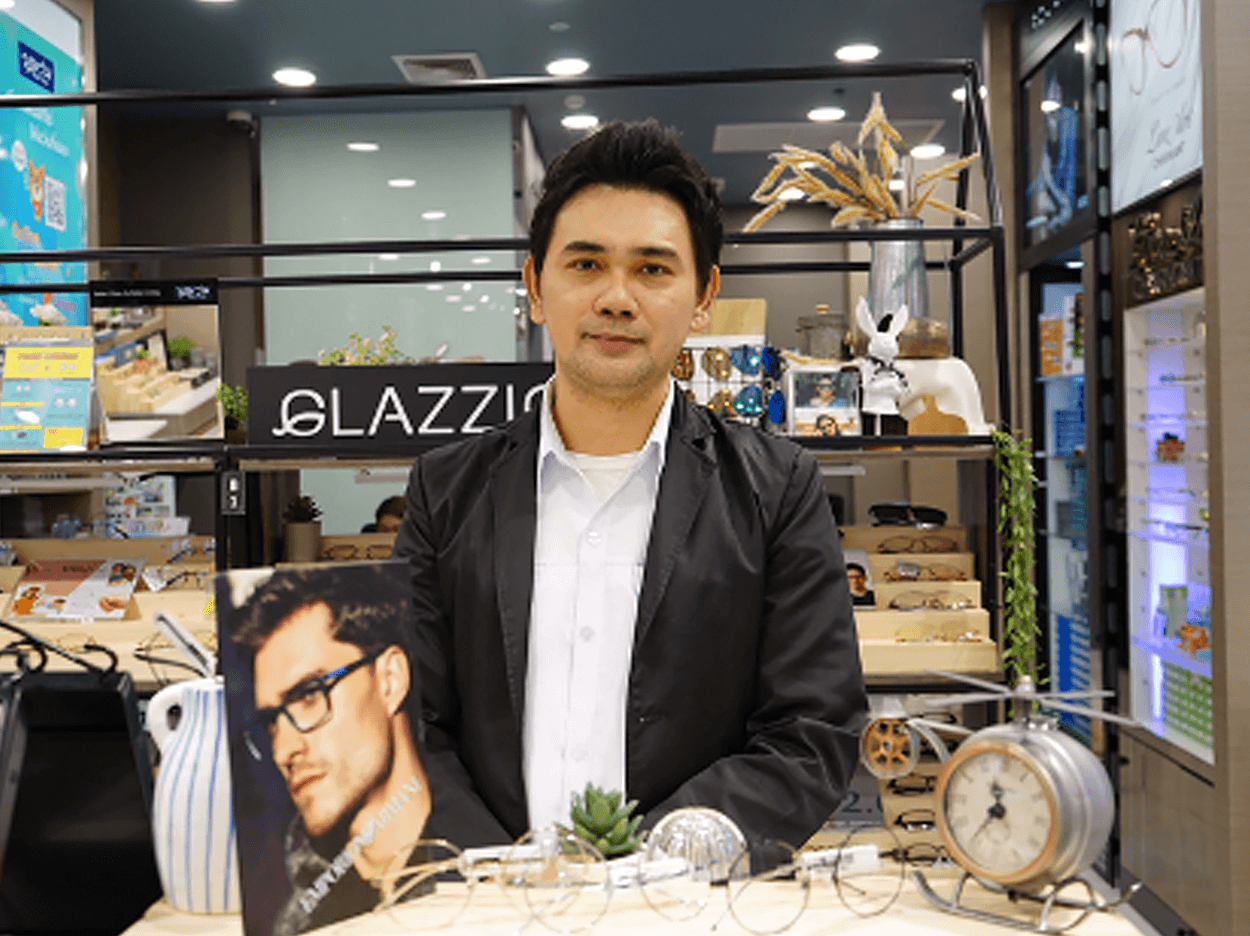 "Better Vision for Better Living"
Mr. Kajitwong has been working on eyeglasses business for 12 years. Starting from not knowing all the details about the eyeglass business till fully grasping the essence of vision. He realized early that this career is not just about making eyeglasses for someone but it gives someone a better quality of vision which eventually improves their lives. He calls it "Giving" not "Selling". Since then, Mr. Kajitwong works even harder and with more love. The motto that he adheres to in every working day is a way to help customers have better vision. It matches with Better Vision store's concept: "Better Vision for Better Living". Eye quality is the quality of life.
"Sincerity in service is the heart of the Better Vision"
Currently, in Thailand there are so many eyeglass stores that provide service and sell eyeglasses. In Central East Ville department store alone, there are more than 10 optical stores.
And Better Vision being located on the 3rd floor, is not considered as good location as compared to other optical stores. However, Better Vision's good reputation and service especially after sales service have attracted and gained customers' patronage repeatedly. With the satisfaction in services rendered, walk-in customers turn to be regular customers and regular customers surely come back for second and third pairs of eyeglasses at Better Vision. Relationship with customers have been established gradually.
Mr. Kajitwong told us that even if customers come to us, they tend to have already stopped by other stores to explore and compare prices. At Better Vision, we also have clear price list for each type of lens for the customers. But for us, sales staffs will be trained to give consultation before selection of suitable eyeglasses. Moreover, Mr. Kajitwong emphasizes that Better Vision do not focus on hard selling. He believes the sincerity in the service is the key that customers choose Better Vision.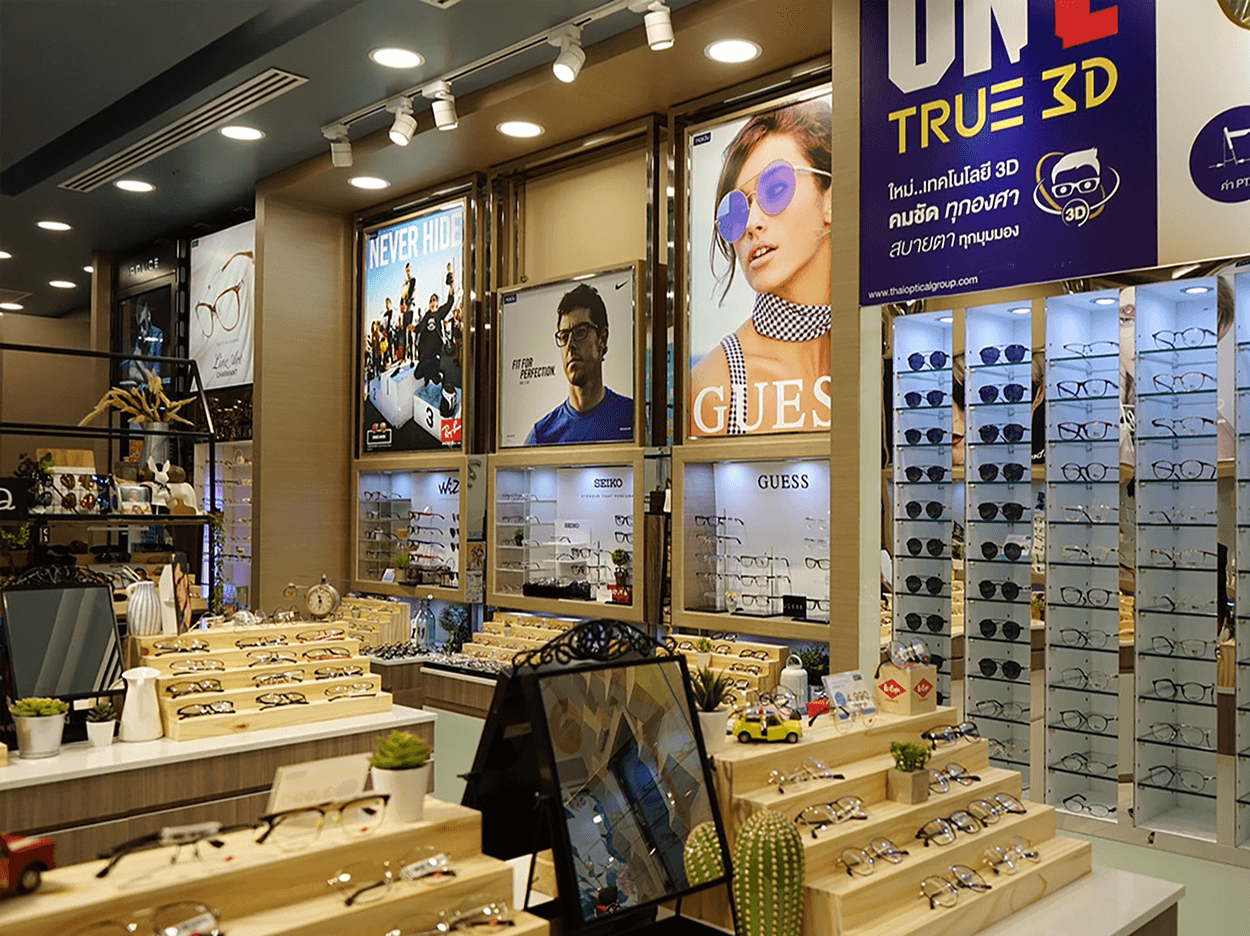 Mr. Kajitwong share with us that price is not the major concern for most customers who come to Better Vision. What they care more is the ability of sales staff to give advice to solve the eye problem and the eye check procedure. Customers who come to Better Vision can be grouped into few categories. Some just come to see new products according to promotions. Some just check the price for comparison or look around. And of course, there are some who really plan to buy eyeglasses and check the information. For customers in the latter category, Better Vision is able complete almost 100% of sales.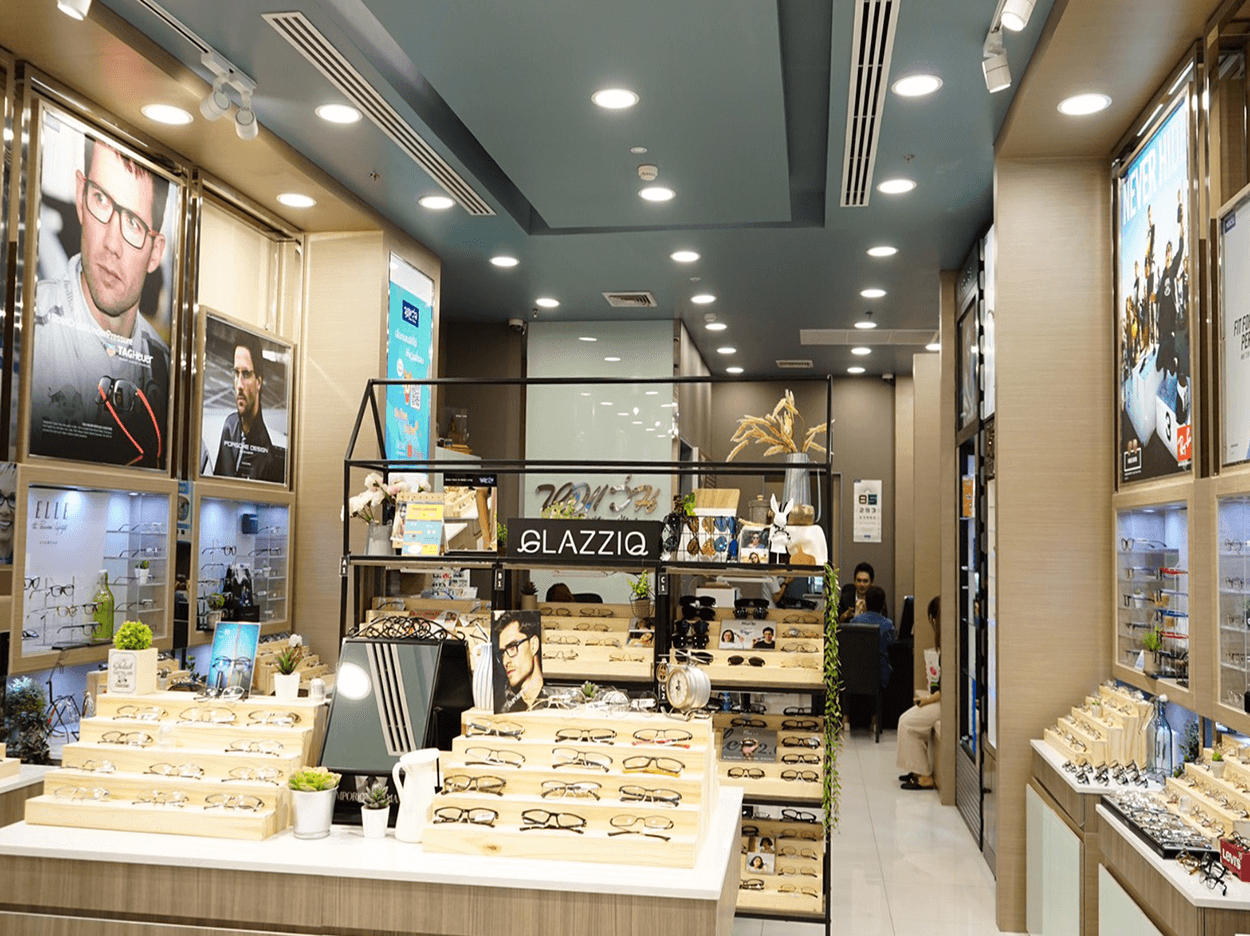 "Do not focus on sales but focus on solving problems for customers"
What makes Better Vision completely difference from another Optical Chain Store? The sales staff goes extra miles to understand the problems and the needs of customers. Patiently explain to correct the eyesight and give suitable recommendation according to their needs. Very often, customers will get kind and sincere services such as complementary cleaning of their eyeglasses and eye check.
Mr. Kajitwong told us that eyeglasses which are too expensive or too cheap may not be the right eyeglasses if it is not suitable for them. The right fit pairs of eyeglasses are very important. Therefore, the process of selling eyeglasses at Better Vision starts with communication with customers, followed by eyes inspection to find any eyes issues. Last but not least, Better Vision will offer some options for customers to select eyeglasses by themselves.
Since Mr. Kajitwong is responsible for the running of the store, most times he will be occupied with work. Whenever he has spare time, he will spend with his family and help doing housework such as washing clothes.
He told us that it is one of his favorite hobbies aside from reading books.
At the end of interview, Mr. Kajitwong said that important thing in the career, regardless of the line of work, is the standard of the product, consistent work ethics, honesty to customers and the heart of the people who use our services.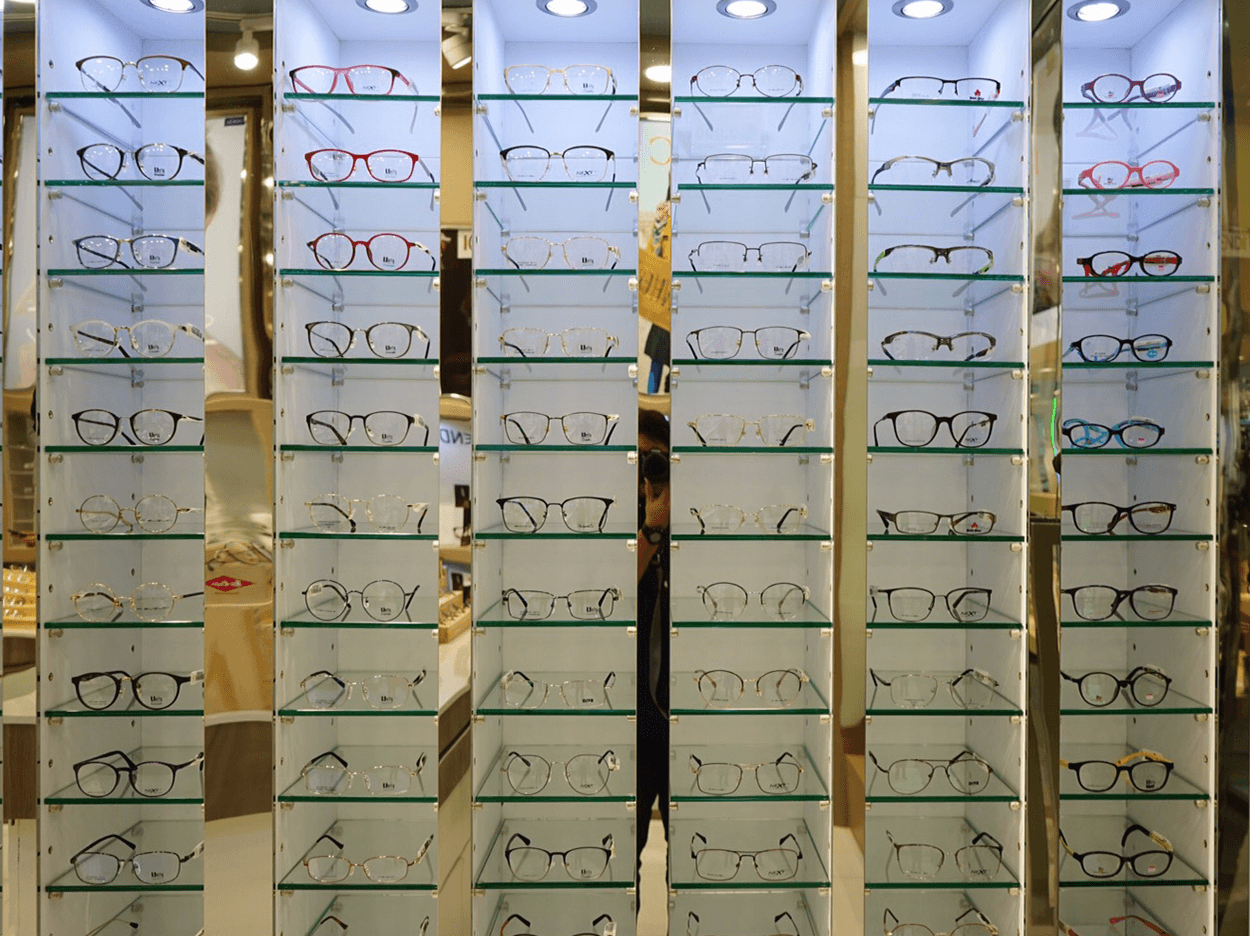 Remarks: Better Vision (Or in Thai name "Horwaen") is the top chain-optical store with a large number of branches in Thailand (115 branches). Established in 1965, by "Prachaktham group" provides service about single lenses and progressive lenses which has its own optics manufacturing factory, therefore providing quality service to meet all problems and needs of customers at a worthwhile price.
(Interview & Edit by Varach)