Table of Physical Properties
Table of Physical Properties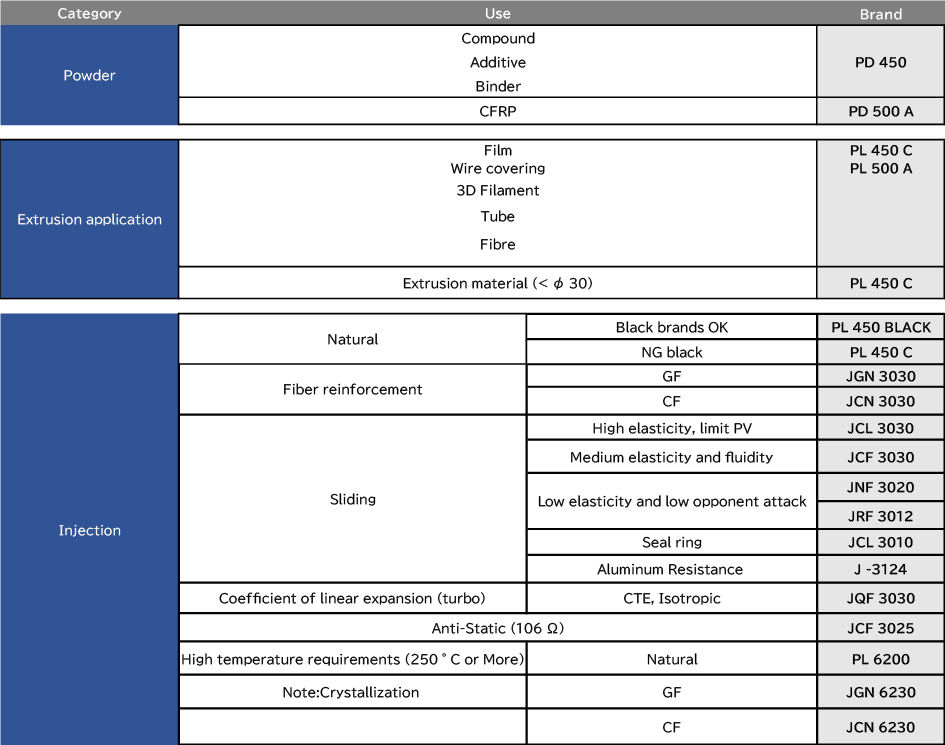 Download: Table of Physical Properties PDF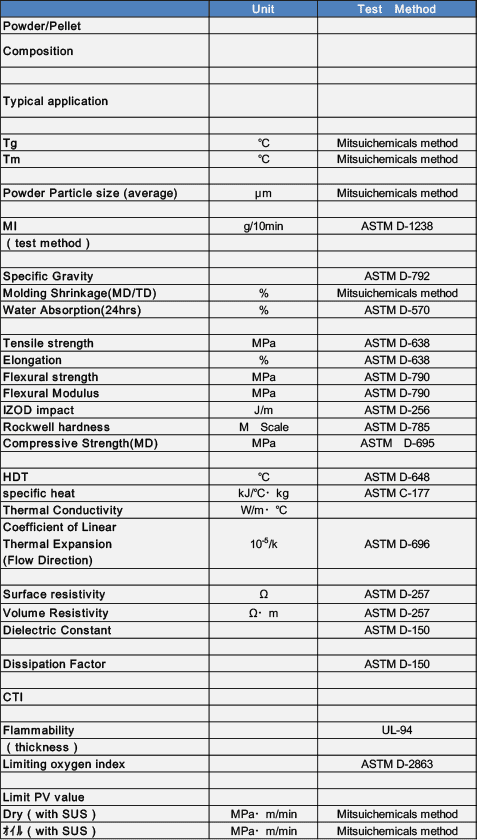 The information contained in this brochure is, to the best of our knowledge, accurate and reliable, but all suggestions are made without warranty, either express or implied.
The values relevant to properties or the like of the product stated herein were obtained using laboratory test specimens prepared in Mitsui Chemicals, Inc.
laboratories and not be used as product specifications, nor assumed to be identical to values obtained on the finished product manufactured by our customers.
Nothing herein shall be construed as permission or as recommendation for uses which infringe valid patents or as extending a license under valid patents.
Because the conditions and methods of use on the part of our customers are beyond our control.
Mitsui Chemicals, Inc. disclaims any liability incurred in connection with the use our products.
Caution: Japanese Export Control

In order to prevent proliferation of arms, there are some international regimes, for
example the Nonproliferation Treaty, the Chemical Weapon Convention, the Missile
Technology Control Regime, the Wassenaar Arrangement and so on. Countries which
have ratified such international regimes establish respective restrictions for expert
control of the goods which are usable for military use ("Goods").
In accordance with such international regimes, the Japanese Government controls the
export of Goods to prevent Goods from being used for military use under the Foreign
Exchange and Foreign Trade Law. The Law provides the list of Goods.
In the event that Goods are exported, the Law requires exporters to obtain the export
license from the Japanese Government. To obtain the export license, it is necessary for
exporters to confirm that Goods will not to be used for military use.
According to the Law, AURUM™ is one of Goods. Therefore, we have to confirm that
AURUM™ will not be used for military use.
This export control has been effective since 1996
※Please contact us when you use AURUM™