SWP™ application idea

Highly durable urethane foam

Urethane foam modified with SWP™ is highly durable. The compression residual strain is reduced by 70%, leading to a longer usage life of the urethane product.*
Idealized diagram of urethane foam reinforced with SWP™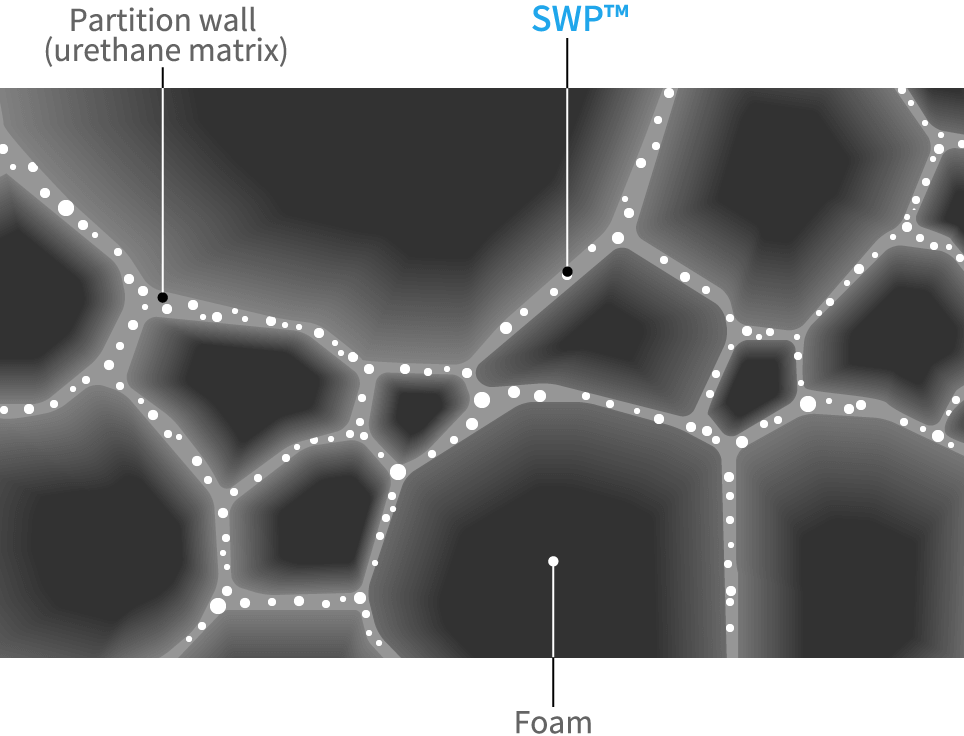 Conceptual diagram of interaction of SWP™ and urethane molecules

SWP™ can be dispersed in and combined with raw material liquids. It can be introduced into the urethane matrix without affecting reactions.
SWP™ is made of polyethylene and has lower density than glass fiber and similar fibers, making it highly effective for weight reduction.
SWP™ captures particles in the urethane matrix and in foam bubbles while imparting a stabilizing effect.
SWP™ effectively contributes to slab urethane strength.
Results of SWP™ endurance test (JIS K 6400-4) * Using a long and thick fiber grade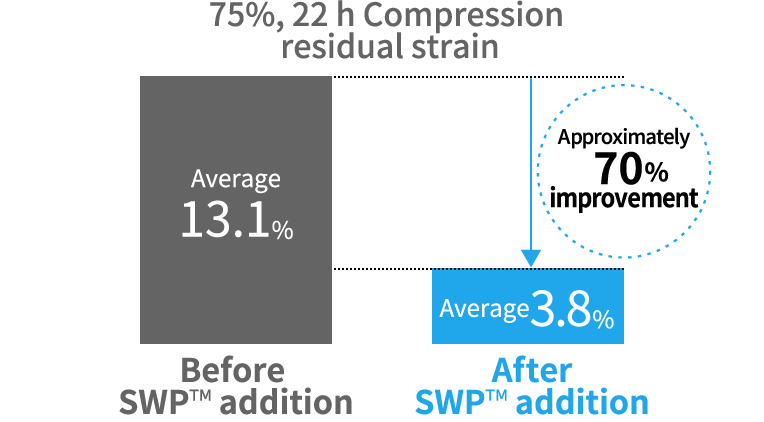 The above values are representative values from results of tests conducted by Mitsui Chemicals under specific conditions and in accordance with specific methods. Mitsui Chemicals makes no guarantee of results and values.