Expansion of Automotive Use Polypropylene Production
in the United States
- Global Expansion of Five World-leading Businesses -
January 17, 2013
Mitsui Chemicals, Inc.
Prime Polymer Co., Ltd.
Mitsui Chemicals, Inc. (Toshikazu Tanaka, President & CEO) and Prime Polymer Co., Ltd. (Yasuhiko Ohtawa, President) announced a 14,000 ton augmentation of polypropylene production in the United States to meet growing demands of the automotive materials sector.
As a fundamental strategy of the 2011 Mid-Term Business Plan, the Mitsui Chemicals Group targets strengthening and further production expansion of its already global top class competitive polypropylene for automotive materials, which is currently manufactured in eight major world markets (Japan, United States, Mexico, Brazil, Europe, India, Thailand, and China).
Although the North American automobile industry was negatively impacted by the Global Financial Crisis, currently the market has returned to normalcy with forecasts of significant growth in the future.
The planned augmentation is expected to not only strengthen the Group's current top class position in the expanding North American market but similarly bolster the Group's global supply network.
Mitsui Chemicals and Prime Polymer will continue to strategically intensify and expand operations through ongoing collaboration and reinforcement of production, sales, and technological support structures necessary in providing state-of-the-art, performance-driven materials.
Outline of Expansion Plan
Region
Name
Production Capacity(t/y)
Current
Increase
(previously announced)
Increase
Post-Augmentation
U.S.A
Advanced Composites Inc.
226,000
28,000
(commercial operation 3Q/2013)
14,000
(commercial operation 4Q/2013)
268,000
Attachment
1. Overview of Advanced Composites, Inc.
| | |
| --- | --- |
| (1) Establishment: | June 1986 |
| (2) Capital: | US$ 14.1 million |
| (3) Equity Interest: | Mitsui Chemicals America, Inc. (59.8%), Prime Polymer Co., Ltd. (3%), and others (37.2%) |
| (4) Head Office: | Ohio, U.S.A. |
| (5) Production Facilities: | Ohio and Tennessee |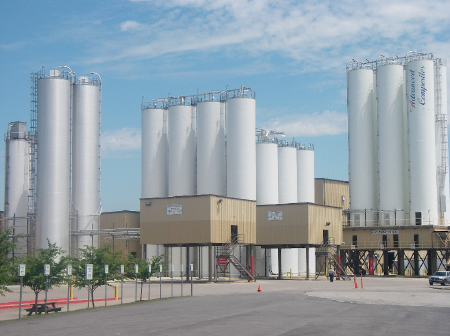 ---
Attachment
Expansion of Automotive Use Polypropylene Production in the United States (PDF:67KB)