Mitsui Chemicals Commences Operations at Korean Subsidiary
~New company with optimum sales functions will expand business in Korea~
2016.03.15
Mitsui Chemicals, Inc.
Mitsui Chemicals, Inc. (Tokyo: 4183, President & CEO: Tsutomu Tannowa) announced that it will commence operations at its new Korean subsidiary, Mitsui Chemicals Korea, Inc., on April 1, 2016. The new company is a restructuring of the Mitsui Chemicals, Inc. Korean Branch which was established on October 1, 2014.
The new company will form an optimum sales network to further expand Mitsui Chemicals operations in Korea mainly targeting materials for automotive and electrical / electronic products.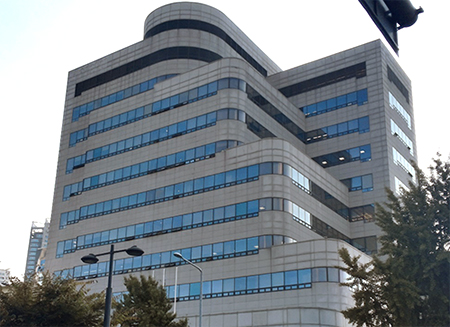 Outline of Mitsui Chemicals Korea, Inc.
| | |
| --- | --- |
| Company name | Mitsui Chemicals Korea, Inc. |
| Capital | 1 billion wong (approx. 100 million yen) |
| Location | Yongsan Building 9th floor, 273 Hangang-daero, Yongsan-gu, Seoul, Korea |
| President | Hiroyuki Furukawa |
| Telephone number | +82-2-702-3134 |
Background
Korea is an important market with world class automobile and electrical/electronic manufacturers. For the Mitsui Chemicals Group, which lists the mobility segment as one of three priority targets, Korea is extremely attractive with good potentials for business growth and expansion. In addition, the Korean market also holds equally good potential for the Group's other two priority business areas of healthcare and food & packaging.
Mitsui Chemicals Korean branch was established in October 2014 to collect information on the Korean market and provide cutting edge service to customers with an eye on a future status upgrade to that of a local subsidiary with sales functions to further bolster the Company's business interest in the country. Mitsui Chemicals will continue to strengthen its business development in Korea while fulfilling its role as a good corporate citizen.