Modified epoxy resin for coating
Epoxy coating resins for paint, printing ink, paper, etc.
Basic information
Details of Characteristics
Applications
EPOKEY™ is an epoxy resin modified with a high polymer resin made with urethane, block urethane or polyester. EPOKEY™ features high metal adhesion and corrosion resistance and is mainly used as a metal primer.
There are two types: the baking type and the room temperature drying type. If using the baking type (baking temperature over 120℃), it is preferable to combine EPOKEY™ and U-VAN™.
PCM coating (home electronics and construction)
PCM primer (home electronics and construction)
Paint for metal substrate (information devices and heavy-duty coating)
Primer for metal substrate (information devices and heavy-duty coating)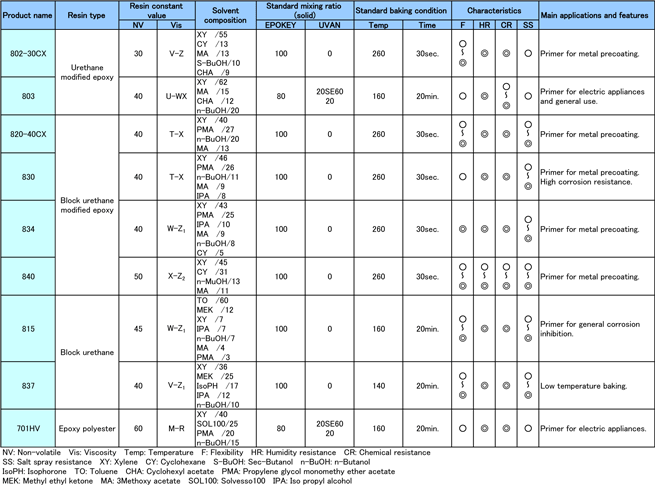 Room temperature drying type (also good for baking)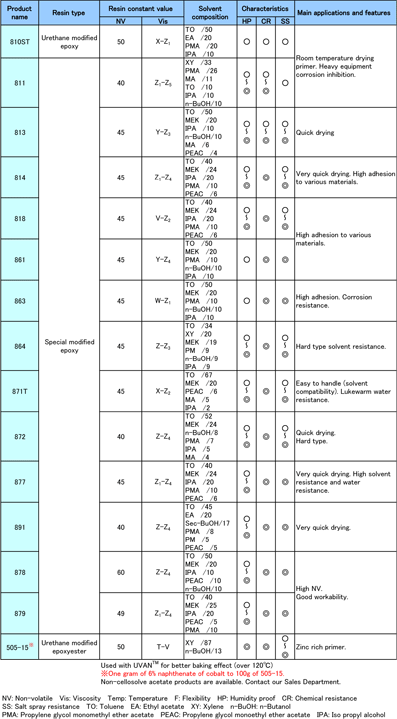 PCM coating (home electronics and construction)
PCM primer (home electronics and construction)
Paint for metal substrate (information devices and heavy-duty coating)
Primer for metal substrate (information devices and heavy-duty coating)
Contact Us
Coatings & Engineering Materials Division