April 8, 2013
Mitsui Chemicals, Inc.
Mitsui Chemicals, Inc. (Toshikazu Tanaka, President & CEO) announced commencement of commercial operations at the LOTTE MITSUI CHEMICALS, Inc. (Dong-Hee Yim, President) polypropylene catalyst plant in Yeosu, Korea on April 1. The plant is part of an equal joint venture with LOTTE CHEMICAL CORPORATION (Soo-Young Huh, CEO).
LOTTE MITSUI CHEMICALS uses Mitsui Chemicals' cutting edge catalyst manufacturing technology to produce polypropylene, which is widely used in applications including automobiles and home appliances, at the LOTTE CHEMICAL owned petrochemical works in Yeosu, Korea.
Mitsui Chemicals has continued to focus research and development efforts on catalysts, a key technology of the chemical industry, and has successfully developed catalysts used in production of various products through its proprietary, high technology. Mitsui Chemicals continues to position manufacture and sales of catalysts as a core business. The commencement of commercial operations at LOTTE MITSUI CHEMICALS is an important step in establishing a global production structure for Mitsui Chemicals' polypropylene catalysts.
Mitsui Chemicals will continue to strengthen its global catalyst business and licensing activities for manufacturing technology.
Reference (Outline of joint venture and new plant)
On March 14, Honam Mitsui Chemicals changed its name to LOTTE MITSUI CHEMICALS, Inc. in line with the merging and name change of Honam Petrochemicals to LOTTE CHEMICAL.
Item
Details
Company name
LOTTE MITSUI CHEMICALS, Inc.
Business area
Contract production for Mitsui Chemicals and LOTTE CHEMICAL PP catalysts
Location
Head office: Yeosu, Korea
Capital
18.5 million US dollars
Investment ratio
Mitsui Chemicals 50%, LOTTE CHEMICAL 50%
Technology
Mitsui Chemicals' PP catalyst production technology
Representative officers
From Mitsui Chemicals and LOTTE CHEMICAL based on ratio of investment
Schedule
Construction start: December 2011
Construction completion: November 2012
Commercial operation: April 2013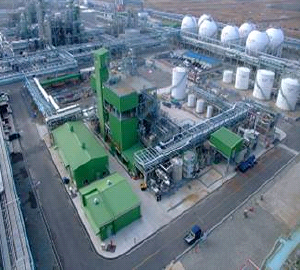 ---
Attachment
Start-up of Polypropylene Catalyst Plant in Korea (PDF:64KB)